[EDIT: This is post 222, so Wieber is lucky. That is all, and enjoy the article.]
Jordyn Wieber, as many of the world know, is one of the best gymnasts in the United States. She's been practicing since she was about 4 years old, and has become one of the most amazing athletes in the world. She's done routines that you could argue were flawless. So, now, the world's talking about what happened today at the All-Around Female Gymnastics event in the Olympic games.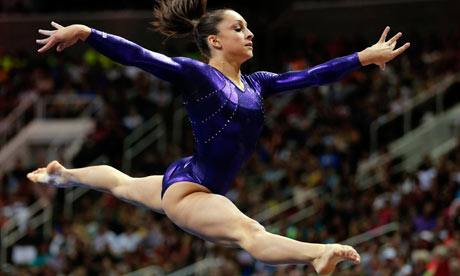 Only two participants of each country can pass to the next stage, and Jordyn Wieber, being the favorite for gold medal in all-around and a few other events, didn't pass. She stayed in third place, regrettably being out-performed by her other teammates. What made this happen? Well, first, let me explain something:
Imagine yourself, practicing all your life, for something you want very much. You excel at what you do, so much that you're considered the best. Then, you're there, at the event, and your team's doing well, but you're the big chance to get the gold. The pressure gets to you, to your head. You know what to do by heart, you don't even have to think about it, but right there, you don't deliver, because the pressure was too much. I'm not saying that this is exactly what happened to Jordyn, but it's the most likely.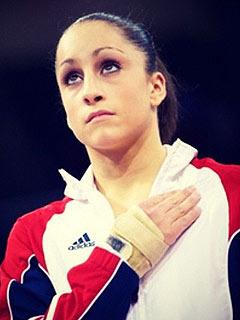 She's an Olympian. Try performing in front of the whole world. It's not exactly a stroll through the park.
Now, Wieber still has a chance to come back strong. She's a pro, she'll most likely get gold in some other event, but you have to admit that it would be heartbreaking not to make it to the finals when you're so close. It was enough for her to burst into tears, but Jordyn remained strong and mature during the remainder of the event. She tweeted:
"Thank you all for your love and support. I am so proud of our team today and I can't wait for team finals!!"
Well, the world should be proud of Wieber for giving her best during the games today. This is something she'll put behind her. I mean, everybody makes mistakes, even Olympians. I'm not American, but I still admire Jordyn Wieber for all she has accomplished, and I am sure that this is just the beginning of a successful carreer for her.
She'll bring gold home, some way.